Experiences, Feedback, Insights, & Relationships
Experiences & Relationships – Social Media, at its core, is a communication channel like email, phone calls and texts, printed mail delivery, and face-to-face conversation & communication.
Every customer interaction that you have on Social Media is an opportunity to publicly demonstrate the value you have for customer service, and enrich your customer relationship.

Brandon Fell, Digital Marketing Specialist—Socializon, LLC
For example, let's say, a customer complains about a dissatisfying experience with your product or service on a review site. As the business, brand, or owner, you have the ability to reach out and immediately address the comment, review, issue, problem, or situation. Having the capability to reach out to customers to apologize publicly, then offer them something privately (to remedy the situation) is available. This is a new online business task that requires taking the proper course of action in order to make any given situation right. This is another objective which requires finesse and must be approached lightly to ensure that the situation / experience is handled cordially.
A larger following or fan base online also allows for your brand or business to establish natural brand defenders. These are individuals who will actively participate in these problem areas, intervene with dissatisfying comments or reviews, and automatically come to your business's aid and defense. These brand defenders are loyal consumers who know your business well enough to explain the "why and how" behind any given situation that a disgruntled or dissatisfied customer left in a comment or review, and why it is not consistent with your daily operations. These situations allow for Social Media fans and followers to assist in protecting your identity, reputation, and validity—but this trust and loyalty must be built and earned.
Customer Feedback & Insights – Social Media gives you a valuable opportunity to gain information about your customers, from what they are interested in, thoughts & feedback, and crucial interaction trends that engage their interests.
When listening to what your customers are saying on Social Media, you have the opportunity to observe, while learning the defining consumer behaviors behind your fan base.

Brandon Fell, Digital Marketing Specialist—Socializon, LLC
For example, you can monitor user comments and reviews to see what people think of your business in direct correlation to your products, service, personnel, and atmosphere. This is a comprehensive overview of their personal experience. You can segment your strategies based on various topics revolving around your business goals and objectives to then figure out which types of content generate the most interest. You can then proceed to produce more of that type of content. You can measure conversions based on different promotions posted on various Social Media channels. Eventually, you will be able to find a perfect combination to generate a prosperous revenue approach from a Social Media campaign. This should always be the goal with any successful marketing strategy.
Socializon is a premier Digital Marketing Specialist company that focuses in social media marketing, website design, email marketing, search engine optimization, and full-scale digital marketing campaigns. Our specialization consistently delivers outstanding results by combining creative ideas with vast digital marketing experience.
About us and this blog
We are a digital marketing company with a focus on helping our customers achieve great results across several key areas.
Request a free quote
We offer professional SEO services that help websites increase their organic search score drastically in order to compete for the highest rankings even when it comes to highly competitive keywords.
Subscribe to our newsletter!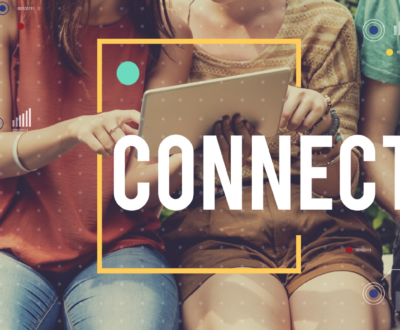 Inbound vs. Outbound Marketing Tactics (80/20 Rule) – Many brands and businesses…